5
Collaboration Between Graduate School of Human Sciences,Assumption University and Mizoram University
We are delighted to announce that Graduate School of Human Sciences , Assumption University and Mizoram University's are embarking on a promising partnership. This collaboration stems from a recent visit by the esteemed Dr. HK Laldinpuii Fente, former Head of Department of Psychology and Director of International Affairs at Mizoram University, India. Dr. Fente's visit to Assumption University has paved the way for a fruitful alliance between our institutions.
Mizoram University is a prestigious Central University of the Government of India, established by an Act of Parliament in 2000. Recognized for its academic excellence, Mizoram University is ranked 76th in the National Institutional Ranking Framework (NIRF) of 2023, securing the top position in Northeast India and 13th among Central universities in the country. The university boasts an NAAC accreditation of A Grade, a testament to its commitment to providing quality education and research opportunities.
During Dr. Fente's visit, our Graduate School of Human Sciences showcased its exceptional expertise and diverse range of programs, particularly in Counselling Psychology and Education. Impressed by the offerings, discussions revolved around the possibility of a collaborative effort to share knowledge, skills, and resources.
As a result, both institutions have decided to formalize this collaboration through a Memorandum of Understanding (MoU). The MoU aims to facilitate the exchange of information, training, teaching, and research opportunities between Assumption University and Mizoram University. Dr Chayada , Dean of Graduate School of Human Sciences mentioned that the potential for mutual growth and enriching experiences through this collaboration is boundless. She states that she looks forward to a dynamic partnership that will open doors to new horizons for our students, faculty, and researchers alike.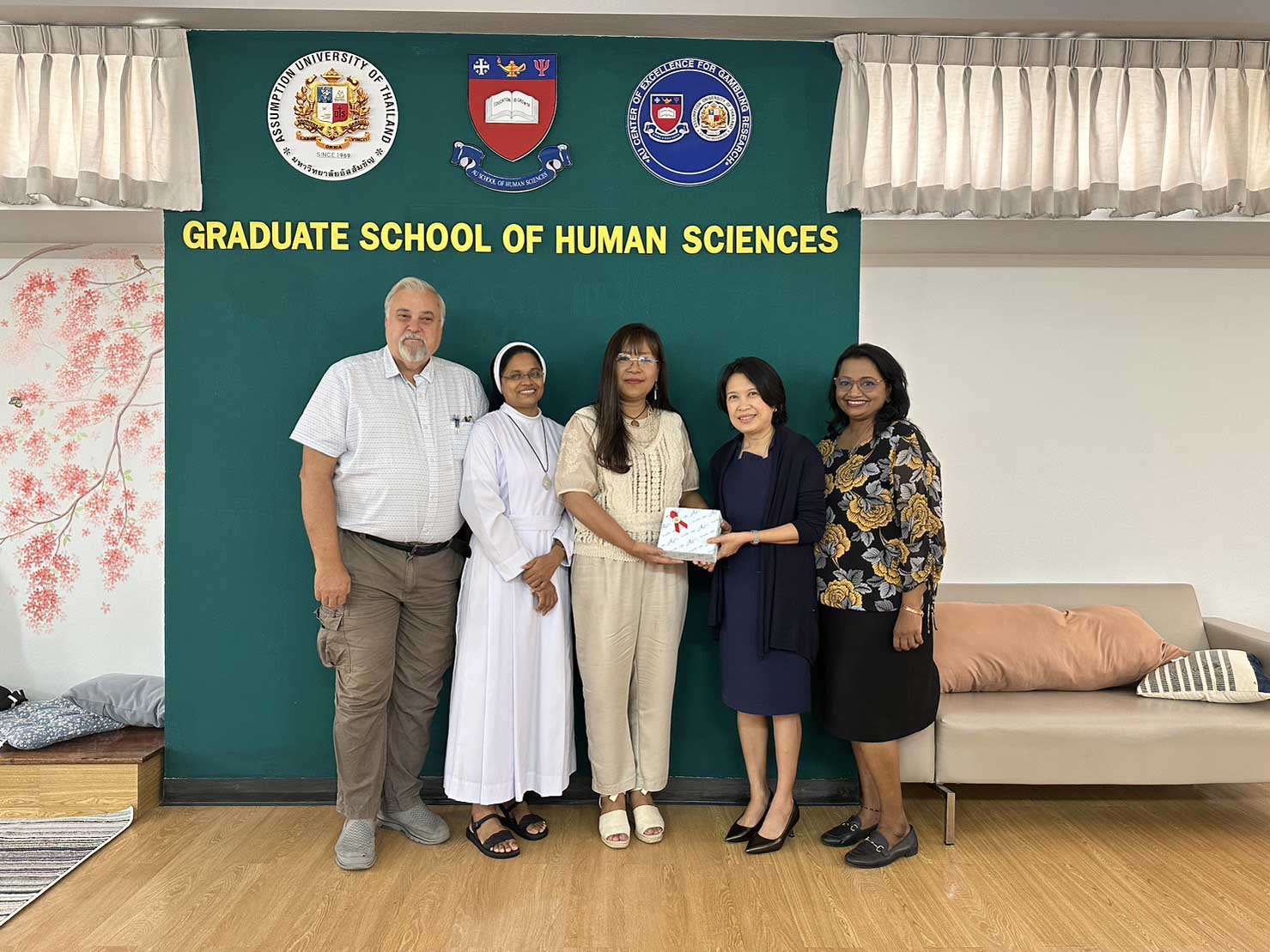 4
3
2
1